Zaton is a settlement hidden inside of the well protected, scenic bay situated only 8 km north of Dubrovnik. The settlement is consisted of two villages: Veliki Zaton and Mali Zaton. They are connected with a unique, several kilometers long promenade. You can reach them from Dubrovnik by bus; they are 20 minutes ride away. If you are looking for a peaceful vacation away from the summer crowds and big hotels, Zaton is the perfect place for you. Its soothing scenery with beautiful, intact beaches and thick pinewood shade makes you forget all the troubles in the world, if only for a short time.
Zaton has been a place for vacation since the early times of the Republic of Ragusa in the early 15th century. Almost every noble Dubrovnik family had their summerhouse built in Zaton. Although many of those beautiful renaissance houses were devastated during the Serbian aggression, some of them have been preserved or restored. Today they are an important part of Zaton's tourist offer.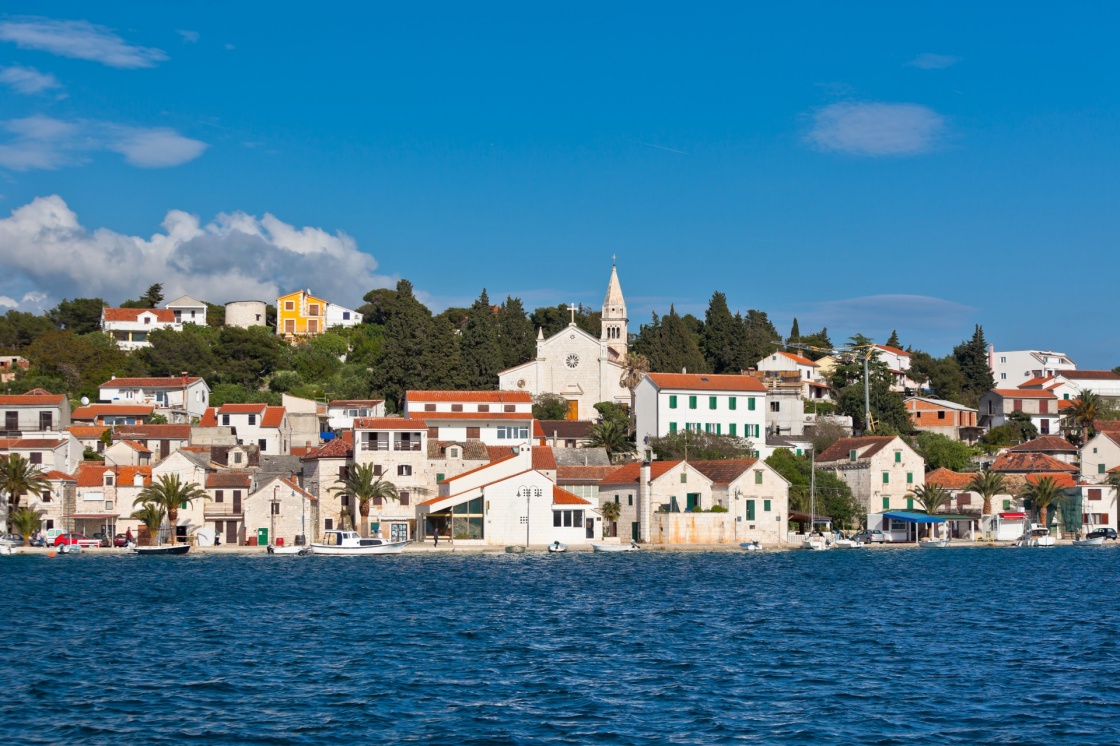 'Zaton is a small historic town on the Adriatic coast in Croatia' - dvoevnore / Shutterstock
When in Zaton, it is recommended to visit Vrelo, a local wellspring of drinkable water that used to power the old mills.
Mali Zaton is a perfect place for adventurers and campers who are looking for a safe haven to spend the night in their tents and sleeping bags. If you are looking for a more comfortable accommodation, there are several private apartments in the area. There are a few shops and small restaurants in the settlement along with the public beach.
A beautiful promenade leads from Mali Zaton to Veliki Zaton, the bigger of the two settlements. Although there are no big hotels in the area, accommodation in lovely private rooms or apartments is always available. Friendly and obliging hosts will provide you with necessary instructions on how to pleasantly spend your vacation while in Zaton. You can find numerous shops, a supermarket and a bakery in Veliki Zaton along with a lot of charming restaurants where you can taste delicious local specialties and quality wines. There are also several cafe bars, a post office and a tourist agency. For more adventurous guests, there is also a well equipped auto-camp.